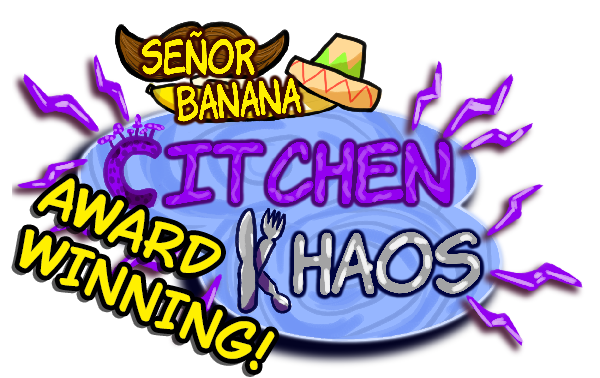 Senor Banana: Citchen Khaos
A downloadable game for Windows
WINNER OF THE JAMFUSER INDUSTRY AWARD FOR BEST DESIGN!
NOMINATED FOR THE INDUSTRY AWARDS FOR:
BEST GAME
BEST SOUNDTRACK
Heroes come in all shapes and sizes...
All classes and creeds...
But the best heores.....
ARE @!#$£&? BANANAS!
Senor Banana Citchen Khaos is a 3D platformer in the style of Crash Bandicoot created for the 2021 Tranzfuser employment Pathway Game Jam.
This game was made from scratch in 6 weeks by Ashley West, Connor Martin, and Casey Hawkes.
Music by Josh Dutton
Controls:
Developers
Ashley West - 3D & Texture Artist/Level Designer
Connor Martin - Game & UI Programmer/Level& UI Designer
Original Soundtrack By Josh Dutton
Install instructions
Extract the game files and run the .exe inside the WindowsNoEditor folder